Sun 10 October 2021
10.10.21
Limited seating (free, with registration)
The cellar's address will be communicated after booking.
Programmed and presented by Pierre Merejkowsky
At first, we spent Saturday afternoon around roundabouts. And our bodies, freed from the constraints of consumption, blocked the entrances of the multiplex theater. Then the Covid virus appeared.
And the leaders spat out their guilt-inducing venom every day in order to conceal the emptiness of their office.
So
Now
Now
Under their security barriers and between the pillars of their CCTV
The cellar door is wide open.
The darkness becomes light.
The cinema screen suspended in the cellar becomes an interstice between the lockdown outside and the reflective glow of our spaces of confrontation.
Sub-groups of less than ten spectators attend the screenings of our films in the cellars free of the competition, awards and speech of the socialique president.
The Cellar is rebelling
Pierre Merejkowsky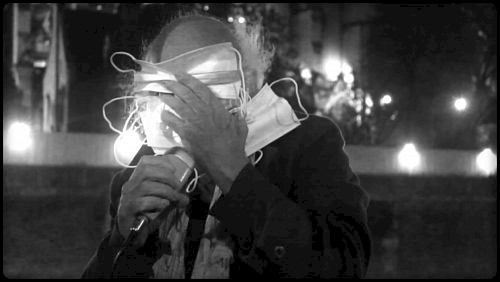 Un confiné qui se tient sage
Pierre Merejkowsky & Roger Nymo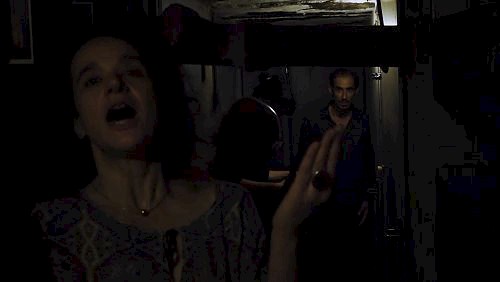 La Cave, Les Punaises Et Le Compteur Linky
Pierre Merejkowsky
L'état de notre urgence (séquence 7 – extérieur – les applaudissements)
Pierre Merejkowsky